Ready to make your book idea a reality?
Book writing coach and award-winning writer Martha Watson Murphy can help you develop your ideas, improve your writing, and achieve your goal of getting published.
A successful author herself, Martha is also a book writing coach and advisor, editor, developmental editor, co-writer, and ghost-writer. She specializes in non-fiction works and has extensive experience in how-to and self-help books, as well as memoir. Interested in a broad range of topics including health, food, business, crafts, spirituality, and travel, she has written, co-written, or developed more than 23 published books for the general public.
What kind of help do you need?
Do you need help writing a book proposal? Finding an agent? Does your project require developmental editing? Do you need help pitching an idea to a magazine editor?
Or, do you have a story to tell and need someone to help you get the words down on paper and bring the piece to life? Whether you need help getting started (or getting unstuck), Martha's objective eye and in-depth experience can kick-start the writing process and provide a path to the finish line. Let's get started.
Featured New Book
Living Well with a Serious Illness: A Guide to Palliative Care for Mind, Body, and Spirit
A practical guide for understanding how palliative care can improve quality of life for patients and their caregivers.
Robin Bennett Kanarek was a registered nurse working with patients suffering from chronic medical conditions when her ten-year-old son was diagnosed with leukemia. As her son endured grueling treatments, Robin realized how often medical professionals overlook critical psychological, emotional, and spiritual support for people with life-threatening illnesses. Living Well with a Serious Illness is the culmination of decades of Robin's work to advance the field of palliative care…  Read More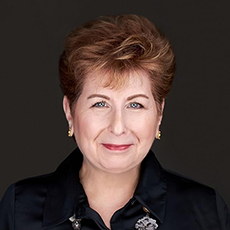 Robin Bennett Kanarek, author
"This is your world. Shape it or someone else will." – Gary Lew